Extraordinary people become family
Administrative Work in administration
Sales Work in sales
Administrative Work in administration
For more than 60 years, we have been an insurance company focused on improving the quality of life of our policyholders, employees and agents. Our success and continued growth is attributed to the exceptional talent of our people.
At TOLIC, we want to offer opportunities that contribute to the professional growth of our staff, while promoting a familial and well-being environment.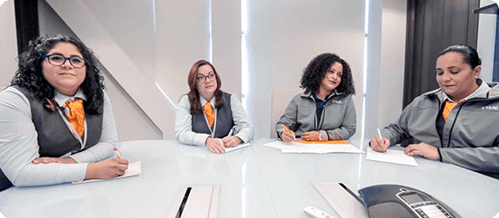 We strive to maintain an environment of collaboration and teamwork that contributes to the achievement of the life goals of our people. We are committed to promoting the talent and development of our staff, creating a familial culture that supports their profesional growth and improvement.
Sales Work in sales